Program Overview
Breadcrumb Navigation
Main Content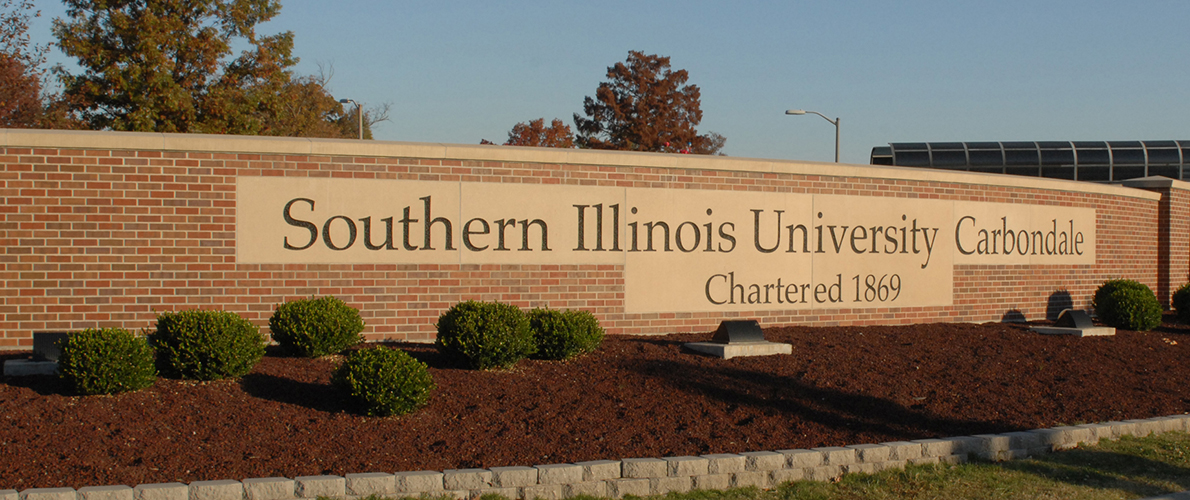 The Core Curriculum consists of 39 credit hours of coursework distributed across three general areas:
13 credit hours of Foundation Skills in English Composition, Foundations of Inquiry, Communication Studies, and Mathematics designed to strengthen students' writing, oral, and mathematical skills. Students who begin their SIU career (catalog year) summer 2012 or later must take UNIV 101 Foundations of Inquiry (1-3 credits) in the foundation skills category.
23 credit hours of Disciplinary Studies in Fine Arts, Human Health, Humanities, Science, and Social Science designed to introduce students to the universe of human knowledge.
3 credit hours of Multicultural Diversity designed to increase students' respect for and appreciation of human diversity.
Students who began their SIU career (catalog year) earlier than summer 2012 should contact their advisor.
Transfer students with an AA or AS degree from a public Illinois community college, an AA degree from Missouri "42 Block", or an AA or AS from KCTCS will be considered Core Curriculum complete. Completion of Illinois Transferable General Education Core Curriculum (IAI GECC) will also satisfy SIU UCC requirements.
The University Core Curriculum chapter in the SIU Undergraduate Catalog (effective Summer 2018) lists all University Core Curriculum requirements and courses.
FOUNDATION SKILLS

The Foundations skills course promotes success for first year students by helping them transition to University life and the academic culture, introducing them to University resources that help them to succeed, and reflecting on their personal histories and how those histories inform their educational goals. Other Foundation Skills courses help students develop and improve competencies in the areas of mathematics, reading and writing, and speaking. Critical reading and listening, problem solving and effective expression provide the basis for a successful career in academics and beyond.

FOUNDATIONS OF INQUIRY

Select either: The three course sequence of UNIV 100A,UNIV 100B, and UNIV 100C (for Dual Admission Program students only) or one UNIV 101 course. Juniors or seniors may substitute UNIV 301 if they missed UNIV 101 as a first-year student. The "Foundations of Inquiry" Core curriculum requirement applies to undergraduate students first entering SIU in Summer 2012 or later, with fewer than 12 transferable credit hours earned after high school graduation excluding AP, CLEP, IB and proficiency credits. For students entering SIU from Summer 2012 through Spring 2015, this is a 3-credit hour requirement. For students entering SIU beginning in Summer 2015, this is a 1-credit hour requirement. Some programs require all students (regardless of Transferable hours) to take a specific Foundations of Inquiry course. These courses range from 1 to 3 credit hours. Students should check with their academic advisor to determine whether the program they wish to enter requires a specific UNIV 101 course. UNIV 101U is the standard section of UNIV 101.

Foundations: General Inquiry Group

| COURSE NUMBER | COURSE TITLE |
| --- | --- |
| UNIV 100A | Inquiry: Dual Admission |
| UNIV 100B | Inquiry: Dual Admission |
| UNIV 100C | Inquiry: Dual Admission |
| UNIV 301 | Backpack to Briefcase |
| UNIV 101U | Saluki Success |
| SCI 123 | Foundations of Scientific  Inquiry |

COMMUNICATION STUDIES

Foundations: Communication Studies Group

| COURSE NUMBER | COURSE TITLE |
| --- | --- |
| CMST 101 | Introduction to Oral Communication: Speech, Self and Society |

 

MATHEMATICS

Select one course from the following: CI 220, MATH 101, MATH 102, MATH 110. Any mathematics course designated by a number greater than 105 except for MATH 120, and MATH 300I (including courses cross-listed with AUCC Math courses).

Foundations: Mathematics Group

| COURSE NUMBER | COURSE TITLE |
| --- | --- |
| CI 220 | Mathematics Content and Methods for the Elementary School II |
| MATH 101 | Introduction to Contemporary Mathematics |
| MATH 102 | Basics of Data Science |
| MATH 106 | College Algebra Enhanced |
| MATH 108 | College Algebra |
| MATH 109 | Trigonometry and Analytic Geometry |
| MATH 110 | Non-Technical Calculus |
| MATH 111 | Precalculus |
| MATH 120 | Mathematics Contents and Methods for Elementary School I |
| MATH 125 | Technical Mathematics with Applications |
| MATH 139 | Finite Mathematics |
| MATH 140 | Short Course in Calculus |
| MATH 141 | Short Course in Calculus for Biological Sciences |
| MATH 150 | Calculus I |
| MATH 150H | Honors Calculus I |
| MATH 151 | Calculus I Enhanced |
| MATH 220 | Mathematics Content and Methods for the Elementary School II |
| MATH 221 | Introduction to Linear Algebra |
| MATH 250 | Calculus II |
| MATH 251 | Calculus III |
| MATH 282 | Introduction to Statistics |

ENGLISH COMPOSITION

Both ENGL 101 and ENGL 102 are to be completed with a grade of C or better. ENGL 120H, if completed with a grade of C or better, will complete the composition requirement. LING 101 and LING 102, also to be completed with a grade of C or better, will satisfy the composition requirement for ESL students.

Foundations: English Composition Group

| COURSE NUMBER | COURSE TITLE |
| --- | --- |
| ENGL 101 | English Composition I |
| ENGL 102 | English Composition II |
| ENGL 120H | Honors Advanced Freshmen Composition |
| LING 101 | English Composition I for ESL Students |
| LING 102 | English Composition II for ESL Students |

DISCIPLINARY STUDIES: FINE ARTS

Disciplinary Studies courses introduce students to the traditional world of academic knowledge, exposing them to the heritages and perspectives that are unique to each area.

Disciplinary Studies: Fine Arts Group

| COURSE NUMBER | COURSE TITLE |
| --- | --- |
| AD 100A | Foundation Studio A |
| AD 100B | Foundation Studio B |
| AD 101 | Introduction to Visual Culture |
| ARC 231 | Architectural History I |
| ARC 232 | Architectural History II |
| ARC 314I | Expressions in Architecture |
| CIN 101 | Introduction to Screen Studies |
| CIN 101H | Honors Film History and Analysis |
| CIN 354I | Mass Media Culture and American Studies |
| ENGL 119 | Introduction to Creative Writing |
| ENGL 119H | Introduction to Creative Writing |
| ENGL 206A | Literature Among the Arts: The Visual |
| ENGL 307I | Film as Literary Art |
| HIST 201 | Art, Music and Ideas in the Western World |
| ID 231 | Architectural History I |
| ID 232 | Architectural History II |
| LCIS 200A | Masterpieces of World Literature-France and Francophone Countries |
| LCIS 200B | Materpieces of World Literature-Germany, Switzerland, Austria |
| LCIS 200C | Masterpieces of World Literature- Hispanic Literature |
| MUS 103 | Music Understanding |
| MUS 106 | The History of Rock and Roll |
| MUS 357A | Music History I |
| MUS 357B | Music History II |
| RTD 362I | Sound, Art, and Practice |
| THEA 101 | Theater Insight |
| THEA 220 | Freshman Theater Seminar |
| UHON 351F | Honors Seminar in Fine Arts |

DISCIPLINARY STUDIES: HUMAN HEALTH

Human Health is a multidisciplinary field of study that relies on knowledge and application of the physical, biological, medical
and behavioral sciences to individual, family and community living.
Select one course from the following:

Disciplinary Studies: Human Health Group

| COURSE NUMBER | COURSE TITLE |
| --- | --- |
| AH 241 | Intro to Physiology & Human Anatomy |
| BIOL 202 | Human Genetics and Human Health |
| GRON 205 | Disability and Chronic Conditions |
| HND 101 | Personal Nutrition |
| KIN 101 | Current Concepts of Physical Fitness |
| KIN 201 | Intro to Human Movement Science |
| PH 101 | Foundations of Human Health |
| PHSL 201 | Human Physiology |
| PHSL 310 | Principles of Physiology |
| REHB 205 | Disability and Chronic Conditions |
| REHB 205H | Disability and Chronic Disorders |
| UHON 351L | Honors Seminar Human Health |

DISCIPLINARY STUDIES: HUMANITIES

Humanities courses develop our imaginative and analytical capacities through the use of texts from diverse times, cultures, philosophies and religions, and through the development of ideas by means of oral and written expression. To understand what it means to be human, one must understand oneself in relation to others, reflect on ideas and presuppositions from one's own and other cultures, and respond creatively. In addition to the courses listed below, the UCC Humanities requirement can be satisfied by taking a third semester of a foreign language or a course in Latin or Classical Greek. Select two courses from the following:

Disciplinary Studies: Humanities Group

| COURSE NUMBER | COURSE TITLE |
| --- | --- |
| AD 207A | Introduction to Art History I |
| AD 207B | Introduction to Art History II |
| AD 207C | Introduction to Art History III |
| AD 358 | Art of Small Scale Cultures |
| AD 368 | Pre-Columbian Art |
| ASL 120A, B | Beginning Sign Language |
| ASL 220A, B | Intermediate American Sign Language |
| ASL 370 | Deaf Culture |
| ASL 375 | History of Sign Language |
| CHIN 120A, B | Elementary Chinese |
| CHIN 201A, B | Intermediate Chinese |
| CHIN 370 | Contemporary China |
| CIN 358I | Introduction to Peace Studies |
| CLAS 130A, B | Elementary Classical Greek |
| CLAS 133A, B | Elementary Latin |
| CLAS 201A, B | Intermediate Greek |
| CLAS 202A, B | Intermediate Latin |
| CLAS 230 | Classical Mythology |
| CLAS 270 | Greek Civilization |
| CLAS 271 | Roman Civilization |
| CLAS 304A | Ancient Philosophy |
| CLAS 315I | Classical Themes and Contemporary Life: Seminar Series |
| EA 102 | East Asian Civilization |
| EA 300 | Masterpieces of East Asian Literatures |
| ENGL 121 | The Western Literary Tradition |
| ENGL 121H | The Western Literary Tradition Honors |
| ENGL 204 | Literary Perspectives of the Modern World |
| ENGL 209 | Introduction to Genre |
| FL 120A, B | Beginning Sign Language |
| FL 220A, B | Intermediate Sign Language |
| FL 320 | Caribbean Cultures and Literatures |
| FL 330 | French Culture Through Cinema |
| GEOL 329H | Geomythology Honors |
| GEOL 329I | Geomythology |
| GER 201A | Intermediate German: Cultural Encounters |
| GER 201B | Intermediate German: Cultural Encounters |
| GER 230 | Germanic and Norse Mythology |
| HCM 395 | Health Care Ethics |
| HIST 101A | The History of World Civilization I-To Industrialization |
| HIST 101B | The History of World Civilization II-Since the Age of Encounter |
| HIST 203 | Democracy, Civil Engagement, and Leadership |
| HIST 207 | World History |
| HIST 358I | Introduction to Peace Studies |
| INTL 300 | Introduction to International Studies |
| JPN 131A, B | Elementary Japanese |
| JPN 201A, B | Intermediate Japanese |
| JPN 370 | Japanese Culture |
| JRNL 334 | Ethics in Media, Culture and Society |
| JRNL 399 | First Freedoms |
| LING 200 | Language, Society, and the Mind |
| MATH 300I | History of Mathematics |
| PHIL 102 | Introduction to Philosophy |
| PHIL 103A, B | World Humanities |
| PHIL 104 | Ethics |
| PHIL 105 | Elementary Logic |
| PHIL 303I | Philosophy and the Arts |
| PHIL 304A | Ancient Philosophy |
| PHIL 305A | Modern Philosophy - Metaphysics and Epistemology |
| PHIL 305B | Modern Philosophy - Moral and Political Philosophy |
| PHIL 307I | Philosophy of Science, Nature and Technology |
| PHIL 309I | Philosophy of Peace, Law, and Justice |
| PHIL 334 | Ethics in Media, Culture and Society |
| PHIL 340 | Ethical Theories |
| PHIL 399 | First Freedoms |
| PSYC 207 | Peace Psychology: Harmony with Nature and Human Beings |
| SPAN 201A, B | Intermediate Spanish |
| UHON 351U | Honors Seminar in Humanities |

SCIENCE: GROUP I

Science courses provide information about fundamental scientific laws and principles and the relevance they play in a technological society. These courses enhance perceptions of their physical and biological environment, highlight the interdependence and nature of humans in that environment, and lead to an understanding of scientific processes and methods as reliable means of inquiry. Core courses in science must have a laboratory component that illustrates scientific
principles in a practical, non-abstract, hands-on manner; that explores the concrete phenomena that comprise the science discipline's data base; that illustrates the way day-to-day science is practiced; and that encourages students to recreate the progression of investigative steps through a scientific method. All University Core Curriculum courses must include a 2 hour per week laboratory session. Lecture courses in Geology must be taken with the appropriate lab course. Select one course from the following:

Science Group I

| COURSE NUMBER | COURSE TITLE |
| --- | --- |
| CHEM 106 | Chemistry and Society |
| CHEM 140A | Chemistry |
| CHEM 200 | Intro to Chemical Principles |
| CHEM 201 | General Chemistry Lab I |
| CHEM 205 | Atoms & Molecules for CHEM Majors |
| CHEM 205H | Chemistry of Atoms & Molecules for Honors |
| CHEM 207 | Atoms & Molecules Workshop for Majors |
| CHEM 207H | Atoms & Molecules Workshop for Honors |
| CHEM 215 | Chemistry of Matter for Majors |
| CHEM 215H | Chemistry of Matter for Honors |
| CHEM 217 | Chem of Matter Workshop for CHEM Majors |
| CHEM 217H | Chemistry of Matter Workshop for Honors |
| GEOG 104 | Weather, Climate, and Society |
| GEOG 303I | Physical Geography |
| GEOG 310I | Introduction to Geographic Information Systems |
| GEOL 111 | Geology and the Environment |
| GEOL 112 | Geology and the Environment Laboratory Learning |
| GEOL 113 | Field Geology of Southern Illinois and Vicinity |
| GEOL 121 | The History of the Earth |
| GEOL 122 | Natural Hazards and Catastrophes |
| GEOL 123 | Natural Hazards and Catastrophes Laboratory |
| GEOL 124 | History of the Earth Laboratory |
| GEOL 128 | The Dinosaurian World |
| GEOL 129 | DinoLab |
| GEOL 130 | The Planets |
| GEOL 131 | The Planets Laboratory Learning |
| GEOL 220 | The Dynamic Earth |
| GEOL 220H | The Dynamic Earth |
| GEOL 221 | Earth Through Time |
| GEOL 221H | Earth Through Time |
| GEOL 222 | Environmental Geology |
| GEOL 223 | Intro Geology Laboratory |
| GEOL 224 | Earth Through Time Laboratory |
| GEOL 225 | Physical Geology in the Field |
| PHYS 101 | Physics that Changed the World |
| PHYS 103 | Astronomy |
| PHYS 203A, B | College Physics |
| PHYS 205A, B | University Physics |
| PHYS 253A, B | College Physics Lab |
| PHYS 255A, B | University Physics Lab |
| PHYS 305 | Modern Physics |
| PHYS 355 | Modern Physics Lab |
| SCI 210A | Integrated Science I |
| UHON 351S1 | Honors Seminar in Physical Science |

SCIENCE: GROUP II

Science courses provide information about fundamental scientific laws and principles and the relevance they play in a technological society. These courses enhance perceptions of their physical and biological environment, highlight the interdependence and nature of humans in that environment, and lead to an understanding of scientific processes and methods as reliable means of inquiry. Core courses in science must have a laboratory component that illustrates scientific principles in a practical, non-abstract, hands-on manner; that explores the concrete phenomena that comprise the science discipline's data base; that illustrates the way day-to-day science is practiced; and that encourages students to recreate the progression of investigative steps through a scientific method.

Science Group II

| COURSE NUMBER | COURSE TITLE |
| --- | --- |
| ANTH 240A | Human Biology: An Introduction to Biological Anthropology |
| BIOL 211 | Intro Cell Biology and Genetics |
| BIOL 212 | Intro Evolution and Ecology |
| BIOL 213 | Intro Organismal Form and Function |
| MICR 201 | Elementary Microbiology |
| PHSL 201 | Human Physiology |
| PHSL 208 | Lab Experiences in Physiology |
| PLB 115 | General Biology |
| PLB 117 | Introduction to Ethnobotany and Economic Botany |
| PLB 200 | General Plant Biology |
| PLB 301I | Environmental Issues |
| SCI 210B | Integrated Science II |
| UHON 351S2 | Honors Seminar in Life Science |
| ZOOL 115 | General Biology |
| ZOOL 118 | Principles of Animal Biology |
| ZOOL 220 | Animal Diversity |

SOCIAL SCIENCE

Social and Behavioral Sciences courses include disciplines whose aim is to understand the actions of human beings as individuals and in groups. While large areas of common interest exist among the separate disciplines, each has its own perspective. Select two courses in different disciplines from the following:

Social Science Group

| COURSE NUMBER | COURSE TITLE |
| --- | --- |
| ABE 204 | Intro Economics of Food, Fiber, and Natural Resources |
| ABE 300I | Social Perspectives on Environmental Issues |
| AGRI 300I | Social Perspectives on Environmental Issues |
| ANTH 104 | The Human Experience-Anthropology |
| ANTH 205 | Latin American Civilizations |
| ANTH 340E | Introduction to the Archaeology of Ancient Egypt |
| CI 227 | Intimate Relationships and Family Development |
| CLAS 304B | Ancient Technologies and the Greek Philosophers |
| ECON 113 | Economics of Contemporary Social Issues |
| ECON 240 | Intro To Macroeconomics |
| ECON 241 | Intro To Macroeconomics |
| ECON 302I | History and Philosophy of the World's Economic Systems |
| EDUC 214 | Human Development & Learning |
| FIN 200 | Personal Finance |
| FOR 125 | Forestry and Natural Resource Conservation |
| GEOG 100 | Environmental Conservation |
| GEOG 103 | World Geography |
| GEOG 300I | Geography, People, and the Environment |
| HCM 366 | Health Information Management |
| HIST 110 | Twentieth Century America |
| HIST 112 | The Twentieth Century World |
| HIST 205A | History of Western Civilization-Ancient Times - 16th Century |
| HIST 205B | History of Western Civilization-17th Century - Present |
| HIST 301 | Modern America from 1877 to the Present |
| JRNL 306I | International Media Systems |
| JRNL 314I | American Politics and the Mass Media |
| LAC 300I | Social Perspectives on Environmental Issues |
| MCMA 200 | Media and Information Literacy |
| PARL 105 | Introduction to Law |
| PHIL 304B | Ancient Technologies and the Greek Philosophers |
| POLS 114 | Introduction to American Politics |
| POLS 250 | Introduction to Comparative Politics |
| POLS 314I | American Politics and the Mass Media |
| POLS 332I | Introduction to Civil Liberties and Civil Rights |
| POLS 372I | Politics of the Global Economy |
| PSYC 102 | Introduction to Psychology |
| PSYC 102H | Honors Introduction to Psychology |
| SOC 108 | Introduction to Sociology |
| SOC 306I | Popular Culture in Society |
| SOC 340 | Sociology of Family |
| UHON 351O | Honors Seminar in Social Science |
| WGSS 286 | Intimate Relationships and Family Development |
| ZOOL 312I | Conservation of Natural Resources |

MULTICULTURAL DIVERSITY

Multicultural refers to awareness of race, ethnicity, class, and gender, as well as other diversity issues involved in improving human relations. Courses in this area explore the dynamics of multiculturalism in our global society by studying periods (contemporary or historical), groups, cultural artifacts such as art, music, literature, or key themes. Studying these topics help us pursue the goal of inclusive excellence by presenting a balanced range of critical perspectives so that students and faculty find a way to converse honestly, rationally, and in an informed way about the issues of our multicultural society. Select one course from the following:

Multicultural Group

| COURSE NUMBER | COURSE TITLE |
| --- | --- |
| AD 227 | History of African American Art |
| AD 267 | Picturing Difference: Identity and Representation in Visual Culture |
| AD 307I | Women in Visual Arts: Social and Educational Contexts |
| AD 317I | Contemporary Native American Art: Anthropological Perspective |
| AFR 215 | Black American Experience in a Pluralistic Society |
| AFR 227 | History of African American Art |
| AFR 303I | Women, Blues & Literature |
| AFR 325 | Black American Writers |
| ANTH 202 | America's Diverse Cultures |
| ANTH 204 | Latino Cultures in America |
| AVM 298 | Multicultural Applied Experience |
| CCJ 203 | Crime, Justice and Social Diversity |
| CDS 310 | Cultural Diversity Aspects of Communication |
| CMST 201 | Performing Culture |
| CMST 301I | Communication Across Cultures |
| DH 298 | Multicultural Applied Experience |
| DH 417 | Multicultural/Geriatrics/IPC |
| EDUC 211 | Diversity in Education |
| ENGL 205 | Cultural Diversity in American Literature |
| ENGL 212 | Introduction to American Studies |
| ENGL 225 | Women in Literature |
| ENGL 325 | Black American Writers |
| ENGR 304I | Social History of American Technology |
| ENGR 305 | Archae-Engineering |
| LCIS 298 | Multicultural Applied Experience |
| FR 200 | Women in French and Francophone Literatures |
| HIST 202 | America's Religious Diversity |
| HIST 212 | Introduction to American Studies |
| HIST 300 | The Origins of Modern America: 1492-1877 |
| HTEM 256 | Multicultural Foods |
| INTL 301 | Working Internationally |
| KIN 210 | Diversity in American Sport |
| LING 201 | Language Diversity in the USA |
| LING 298 | Multicultural Applied Experience |
| LING 320I | Language, Gender, and Power |
| MATH 300I | History of Mathematics |
| MCMA 204 | Alternative Media in a Diverse Society |
| MUS 203 | Diversity and Popular Music in American Culture |
| MUS 303I | Women, Blues and Literature |
| PHIL 210 | The American Mind |
| PHIL 211 | Philosophy and Diversity: Gender, Race and Class |
| PHIL 308I | Asian Religions: A Philosophical Approach |
| POLS 215 | Politics of Diversity in the United States |
| POLS 352I | Ethnicity, Nationalism and Culture |
| PSYC 223 | Diversity in the Workplace |
| PSYC 233 | Psychology of Gender in Diverse Contexts |
| SOC 215 | Race and Ethnic Relations in the United States |
| SOC 223 | Introduction to Gender and Society |
| SOC 298 | Multicultural Applied Experience |
| SOC 304I | Global Perspectives on the Family |
| UHON 351M | Honors Seminar in Multicultural Diversity in the United States |
| WGSS 200 | Women in French and Francophone Literatures |
| WGSS 201 | Multicultural Perspectives on Women, Gender and Sexuality |
| WGSS 223 | Introduction to Gender and Society |
| WGSS 225 | Women in Literature |
| WGSS 233 | Psychology of Gender in Diverse Contexts |
| WGSS 298 | Multicultural Applied Experience Option |
| WGSS 303I | Women, Blues and Literature |
| WGSS 307I | Women in the Visual Arts: Social and Educational Contexts |
| WGSS 320I | Language, Gender and Power |